Last year, we all wrote history together. As the first party in Luxembourg, the DP has set up a democratic, innovative and interactive digital congress. This year again, the digital congress in the Celo  in Hesperange was a great success: More than 600 members were present via Zoom or followed the congress live via Facebook and Youtube.
In times of crisis, take responsibility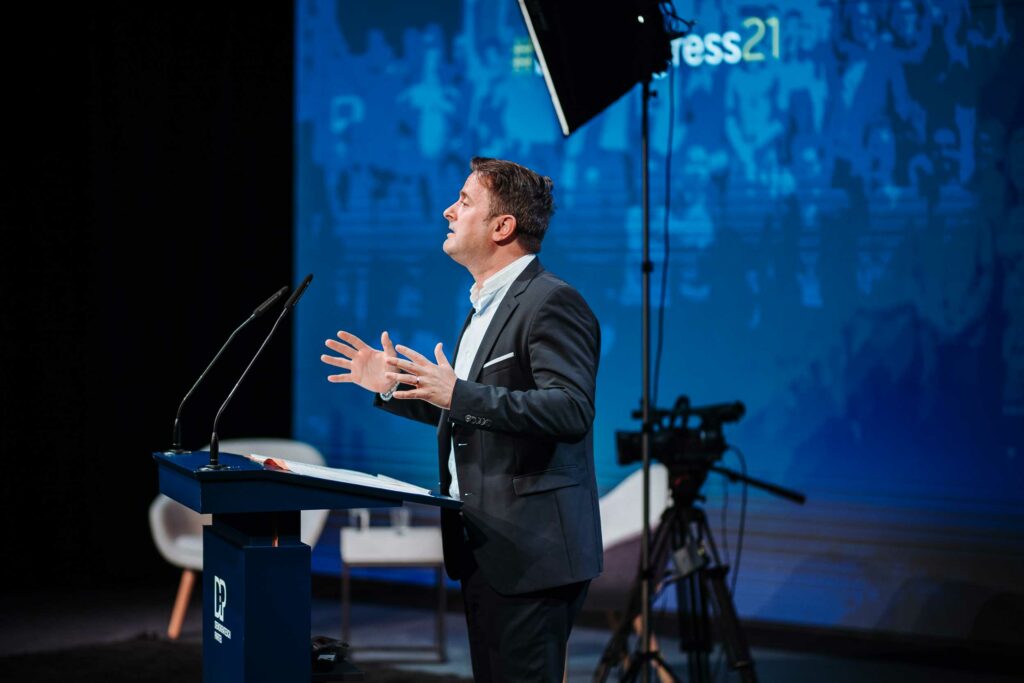 After welcoming Secretary General Claude Lamberty, our Party President Corinne Cahen highlighted the work of the government during the crisis. The government, under the leadership of Xavier Bettel, would have pursued a responsible policy, putting the health of the people first. A policy that would surely have brought the ship through stormy times. Prime Minister Xavier Bettel emphasized that Luxembourg had, from the outset, gone its own way. The pandemic would have fared well in international comparison.
Group President Gilles Baum, MEP Charles Goerens, FCCD President Martine Dieschburg-Nickels, Young Democrats and District Presidents spoke on video at the congress.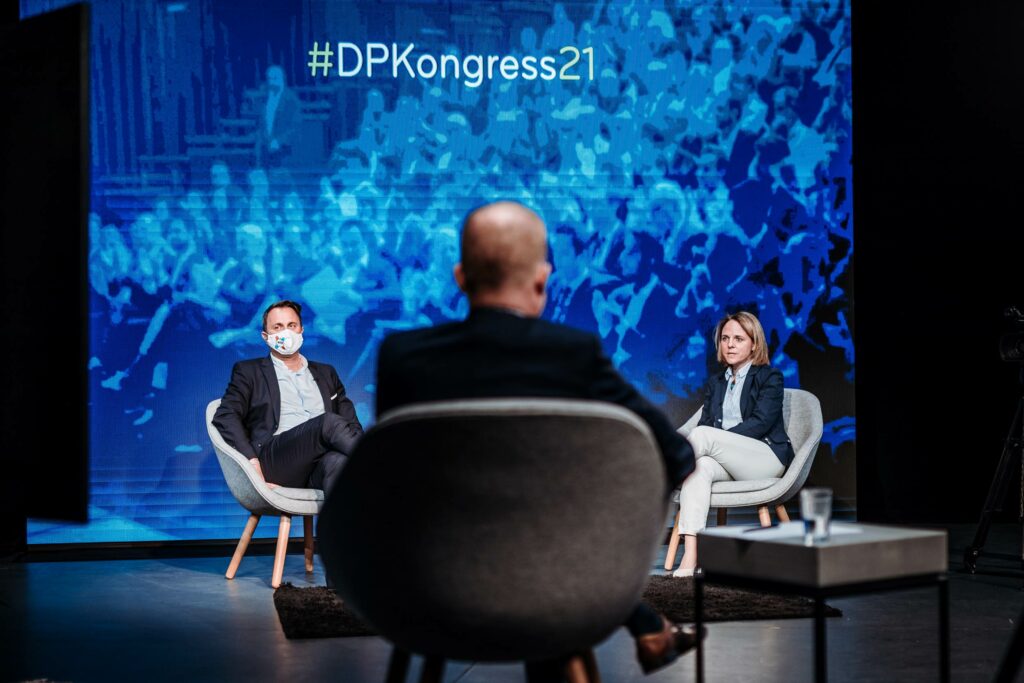 Live Q&A
Corinne Cahen and Xavier Bettel were once again asked questions by the members in a live Q&A round before Claude Lamberty announced the results of the statutory elections. Over 130 candidates had applied among others for the post of district president, for the board of directors and for the regional boards.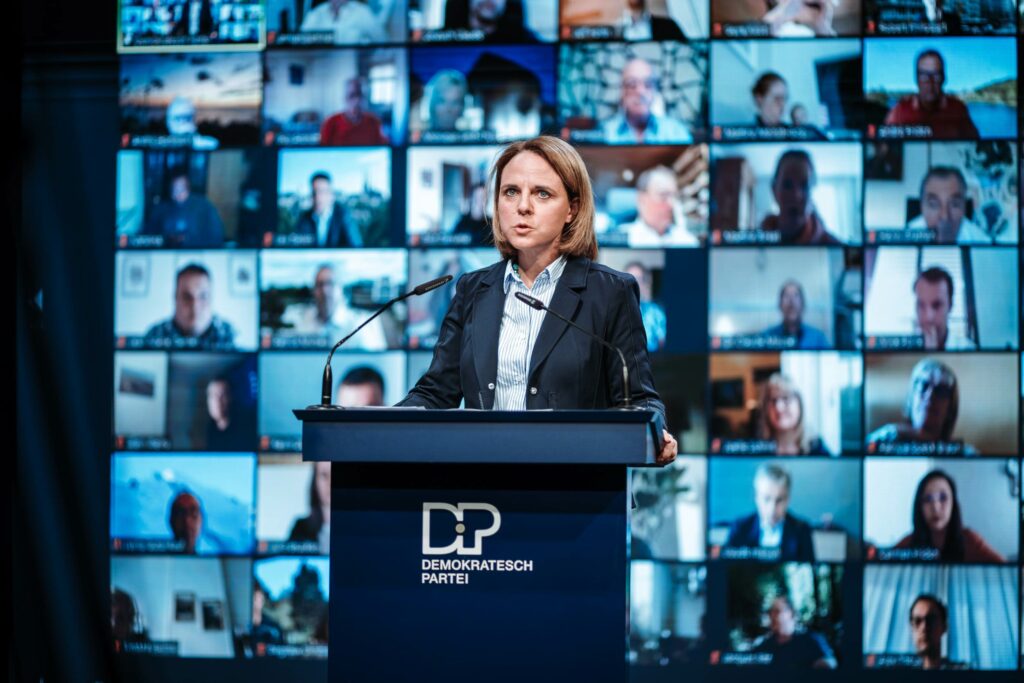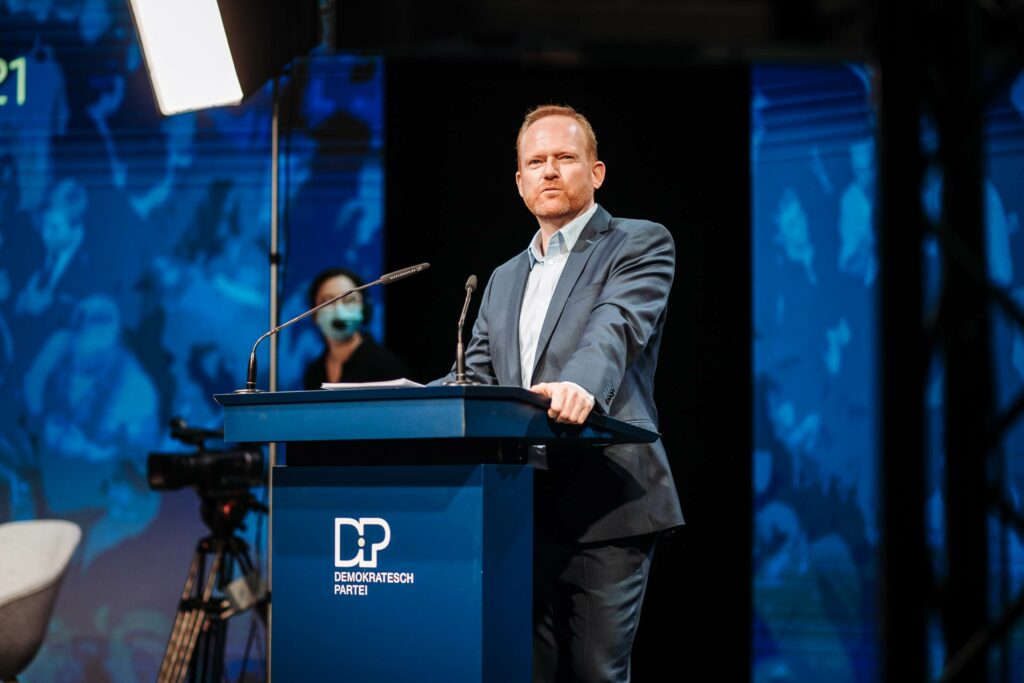 Preparing the country for the future
Corinne Cahen also focused on the important election year 2023. Within the framework of workshops, work is already underway on the core elements of the next election manifesto. Whether housing, climate or economic recovery: There is a lot of work to be done to prepare the country for the future. A task that the DP is taking on full of energy, with new ideas and committed representatives and members.
Here you can find the replay and the photos of the congress: