The municipality of Mertzig, with its mayor Mike Poiré, has joined the local government of Redange and the merger section Atert-Wark has been formed. Until 2020 the municipality of Mertzig was part of the "Nordstad" local section.
The former Redange section has been working together with the Rambrouch section for a very long time. For this reason, the Rambrouch section with its new president will also be presented.
At the beginning, the section organised a joint general meeting: Strength through unity! In this way, members can help each other, whether it's putting up and pasting election signs or distributing leaflets. Thanks to the merger with the municipality of Mertzig, we have created a large section.
In the future they want to work together even better, to organise joint meetings and to coordinate even better. The main objective is to motivate young people to get involved in politics.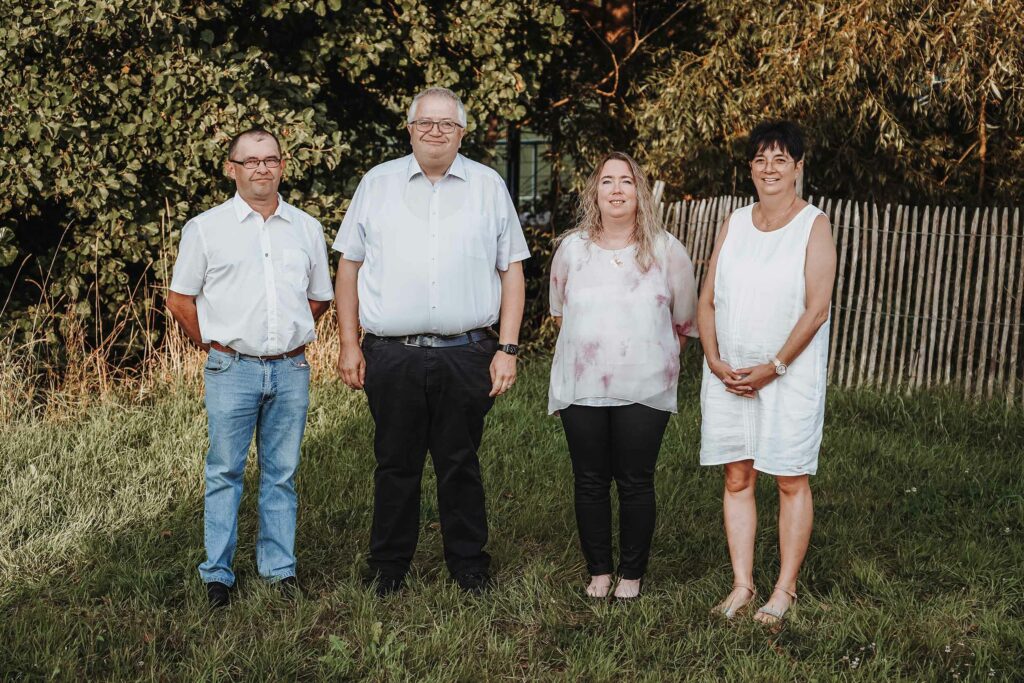 The Rambrouch section, which has existed since 2008, will remain a separate section.
The municipality of Rambrouch is the largest municipality in the canton of Redange and the third largest in the country. Today, the municipality has about 4600 inhabitants.
In 2005, the municipality of Rambrouch marked a new political chapter. The threshold of 3,000 inhabitants was crossed and the municipality held its first elections under the proportional representation system, with Paul Schaack being the first to be elected. From 2005 to 2011 he was an alderman.
After the 2011 municipal elections, the DP was again represented by a single alderman. In 2017, they changed to two aldermen. Since the last municipal elections, Romain Rausch from Bigonville and Michelle Ensch-Brickler represent the DP.
The committee meets regularly and is working towards the goal of having three members in the municipal council after the municipal elections in 2023.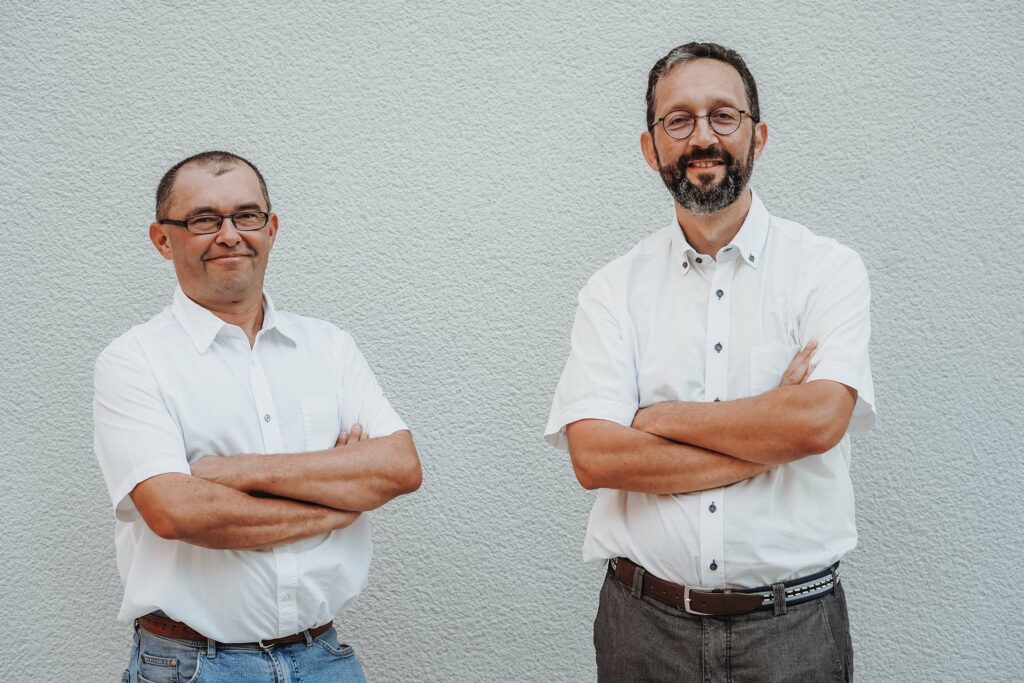 Romain Rausch – president of the Rambrouch local section:
Romain is 44 years old and lives in Bigonville. He is a truck driver and therefore travels a lot. In addition, he is a volunteer fireman with all his heart. He spends the rest of his free time making music by playing the drums.
This year, Romain became president of the local section. He is committed to improving the quality of life for the citizens of his community.
Paul Engel – President of the local section Atert-Wark:
Paul is 46 years old and lives with his wife and two daughters in Dellen. They have a dog, some cats, chickens and bees. He works for CREOS in the connection department and is mayor of the municipality of Grosbous. The municipality of Grosbous and the municipality of Wahl will merge in 2023.
Paul is also involved in the choir. In his spare time he likes to work in the forest and to play theatre.
It is important to him that his section becomes visible to the outside world. The fusion section wants to take a stand on various crucial issues and spread its ideas in the region and in the party.