Even before World War 2, liberal politicians shaped the city of Differdange. Especially Emile Mark, who had been Mayor for 23 years. After the war, however, it was not until 2002 that socialist dominance in the industrial city came to an end. For 12 years, the DP, together with Mayor Claude Meisch, modernized the city of Differdange. Even today, many projects still bear the signatures of liberal ministers. A few weeks ago, the Differdange high school was officially inaugurated, the new nursing home in Woiwer will soon open, and the Luxembourg Science Center attracts thousands of visitors every year.
At communal level, the local DP section enriches discussions with constructive proposals. The focus is on improving safety and quality of life, but also on the complicated traffic situation, affordable housing and more local jobs. In the municipal council, the DP examines critically the proposals of the majority of the Greens and the CSV.
The committee of the DP Differdange: Eric Cillien (President), Fernando Alho, Martine Eischen and Arthur Wintringer (Vice-presidents), François Meisch (Secretary and speaker of the DP group in the municipal council), André Gonderinger (Treasurer), Christiane Saeul (City Councilor), Michel Meisch and Joël Moreira (JDL Representatives), Marc Belardi, Jean-Pierre Flammang, Kai Fliegner, Tamara Franck, Martine Goergen, Conny Gonderinger, Vanessa Hansen, Jan Hoss, Philippe Hillenbrand, Olja Kaiser, Raphael Mangen, Claude Meisch, Carlo Pastoret, Stéphanie Pinto, Sead Ramdedovic, René Thiry, Daniel Wiseler
PHILIPPE HILLENBRAND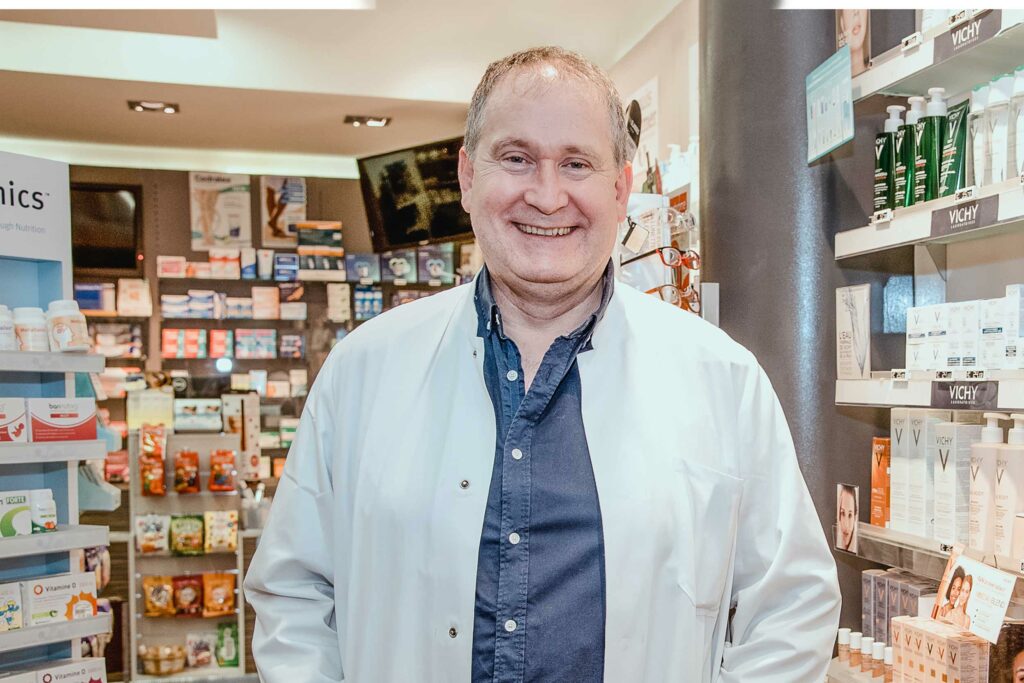 Born in Brussels in 1965
Completed his military service in Belgium in 1989
Pharmacist
Married, father of 2 grown children
In addition to his time-intensive work, Philippe enjoys spending time with his family, hiking, traveling a lot and sailing. Always looking for a healthy balance between work and private life.
His new home, the city of Differdange, is very close to his heart: "Differdange is a city with an impressive industrial heritage, which in my opinion is not valued enough."
When Philippe moved from Wiltz to Differdange in 2010, he became politically active relatively quickly. His main interests are integration and equal opportunities.
The local political issues that interest Philippe most are commerce, animation and security. He has been the President of the Differdange Commerce Association since 2018. Due to his profession as a pharmacist, Philippe is in conversation with the citizens a lot and therefore knows their concerns and preoccupations.