The south of the country -and in particular Esch-sur-Alzette -are at the heart of the European year of culture 2022.
One of the people in charge of the organisation is the alderman Pim Knaff from Esch.
In the middle of Esch2022, the DP member of parliament draws a more than positive balance. The collaboration with the 10 municipalities of ,,Pro-Sud'' is working perfectly and the events are well attended. Meanwhile the renovations and reallocations e.g. of the ,,Bruderhaus'' or of ,,Ariston'' provide for a new wind in Esch.
Nevertheless, a very important aspect of the year of culture is the beginning of an improved perception of Esch, which goes hand in hand with the economic and tourist promotion of the city, says Pim Knaff: The year of culture sets the course on which we must continue in the future. We must take advantage of the released dynamism and energy to improve the image and development of our city in every domain.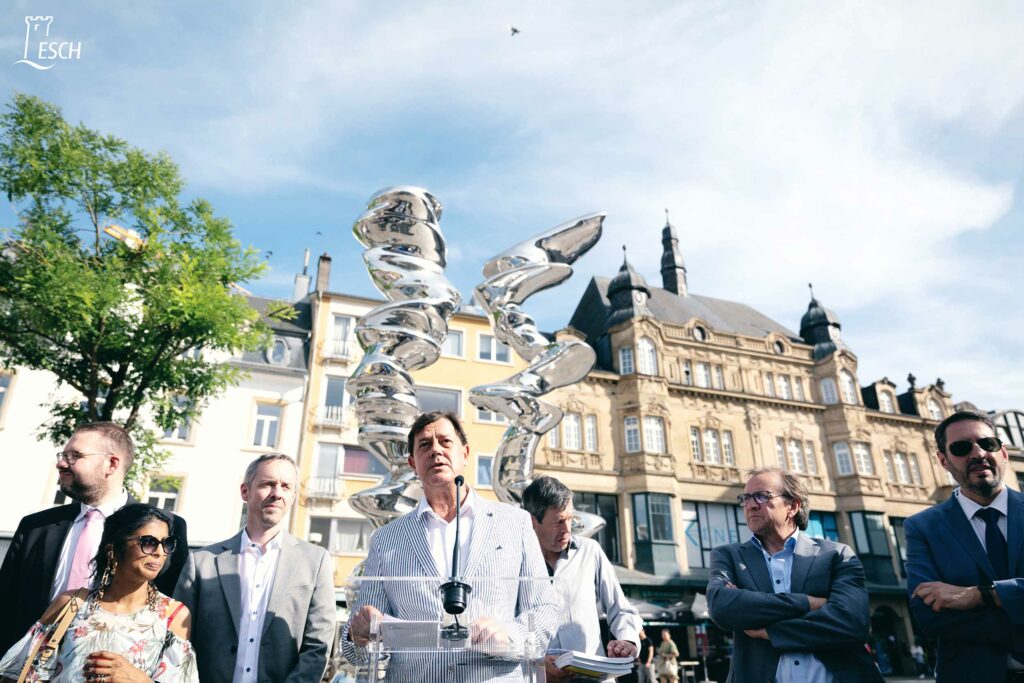 Photos: © Ville d'Esch-sur-Alzette/Emile Hengen