Following the departure of Tanja de Jager, 42-year-old Mathis Prost took over her function as City Councilor.
Mathis lives with his wife and two children in Gasperich. He works as a legal adviser at SES. In his free time he likes to take pictures and likes to go for walks.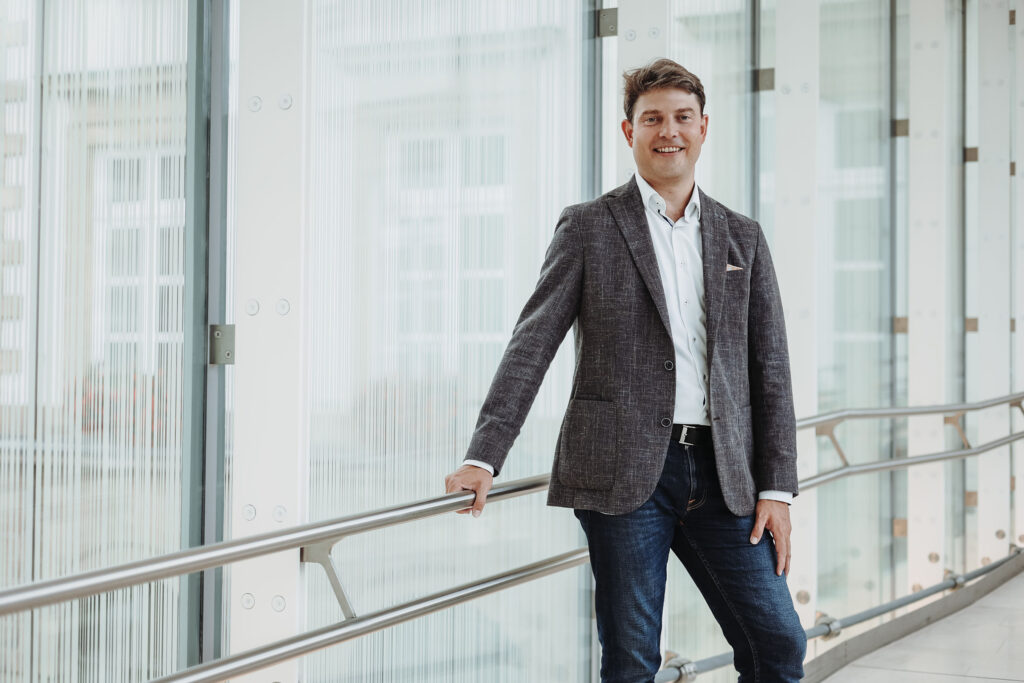 Why did you become politically active and why in the DP?
My parents were already politically active. Thus, I learned early on that it is important to take an interest in politics and to take an active part in the democratic process in the country. Many people do not have the chance to live in a country where human rights are a matter of course. This is why I am committed to the democratic, free and liberal idea.
What are your political priorities as a councilor?
First of all, the safety of the citizens, which I have already actively promoted during my first two terms in the municipal council: I am thinking in particular of the change in the police regulations. Secondly, young people: We must offer young families and young people an attractive city. Thirdly, finances, because without money we will not be able to implement any future projects.
What do you like most about the city?
Our city is exceptionally diverse: multicultural, active, clean and attractive. We offer everything you need to live a good life. One drawback, however, are the high housing prices. Something has to happen on a national level in that regard.