Patrick Krecké is 47 years old, father of two daughters and has been working in a bank for 23 years. Patrick is the president of the S.I. Nospelt, a member of the Kehlen school committee and of the parent council. On June 11, 2021, Patrick succeeded the former council member Tom Hansen.
Why did you start to engage in politics and why in the DP?
In terms of my character, I like to get things moving. I only got into politics quite late and the DP, with its liberal and social values, was exactly the right choice for me.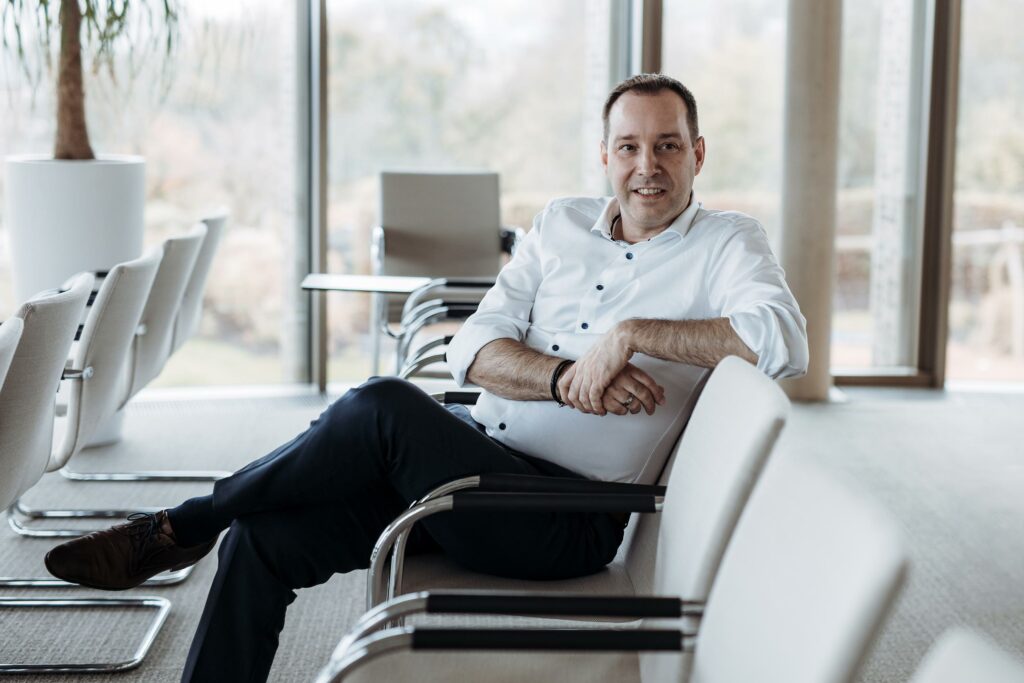 What are your priorities as a local councilor?
I pursue a constructive opposition policy the same style as my predecessor. Always in the best interests of our citizens. As a father of two daughters, I particularly care about the well-being of children.
What do you like the most about your municipality?
The peace and security of our community offer a good balance to the hectic everyday life. Interpersonal and social contacts also play a major role for me, which are guaranteed by the many clubs in our municipality.