"Politics is important to me because I want to get involved. Above all, I want to help young people find their own way in life", says Barbara Agostino. As a trained educator and teacher, high-quality childcare and a good education for the children are particularly important to the director of 14 childcare facilities.
The first captain of the Luxembourg women's soccer national team is still passionate about sports. It is for good reason that the passionate tennis player is committed to promoting the movement of children. "Sport and exercise contribute a lot to a child's physical, emotional and cognitive development. That's why it's so important to promote it more", Barbara Agostino is convinced.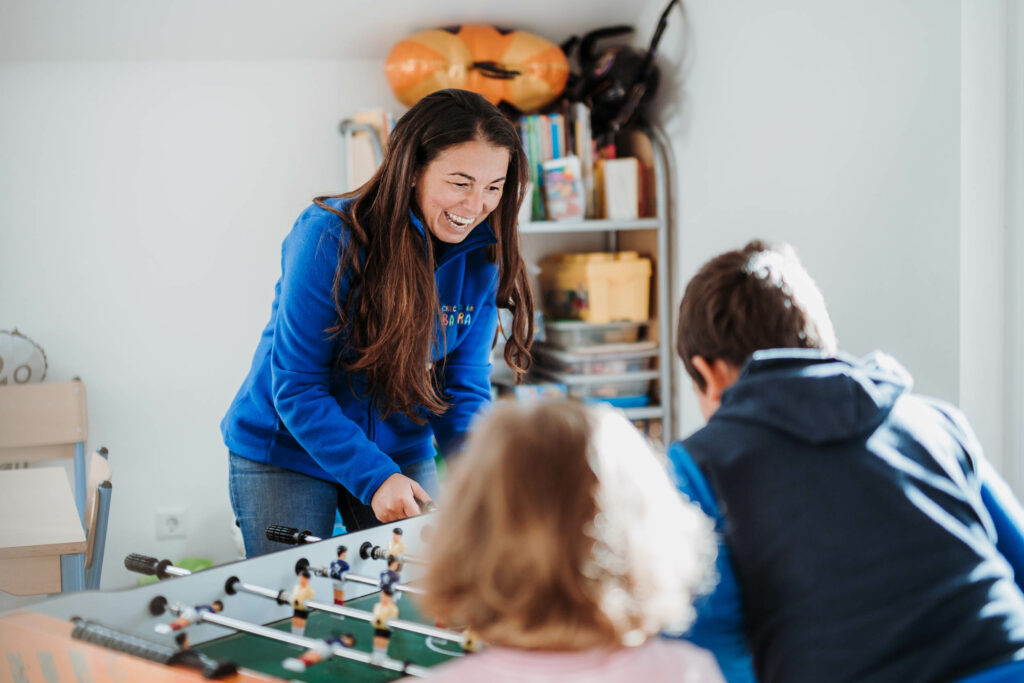 Barbara is also very active in the associative field: be it as treasurer of the tennis club Spora, as a member of the board of directors of the tennis federation or as a member of the advisory board of the Olympic Committee; she puts her many years of experience to good use in a lot of places.
"I want to help young people, find their way"

Barbara Agostino
Barbara also has a strong social vein. She is currently setting up a foundation to enable low-income children, young people and elderly people to go on holidays. And this by the means of a sustainable cultural and / or agro-tourism.