Early in 2020, when the launch of a new DP section in the communes of Consdorf, Bech, Beaufort, Berdorf and Waldbillig was first being discussed, no one had ever heard of Covid-19 in Luxembourg. Even with the surge of the pandemic the local Liberals were not deterred from their plan and founded the new DP section 'Schwaarz Iernz' 2 years ago in June.
At the committee meeting of 7 July 2022, Jean-Luc Nosbusch, first alderman of Beaufort, was elected new treasurer. With the president Edith Jeitz and the secretary Yolande Kirsch, the section is still looking for active committee members.
The section from the Mullerthal region has 2 DP mayors in its ranks: Edith Jeitz from Consdorf and Joe Nilles from Berdorf. The section's biggest challenge for 2023 is the municipality of Beaufort, which has grown to over 3,000 inhabitants and will vote next year according to the proportional representation system. The college of alderman and the municipal council have an excellent work relationship which is why they want to run together as a citizens' list for the elections.
In the following portrait we briefly present Jean-Luc Nosbusch, DP alderman of Beaufort.
Jean-Luc Nosbusch has a long-term vision for his municipality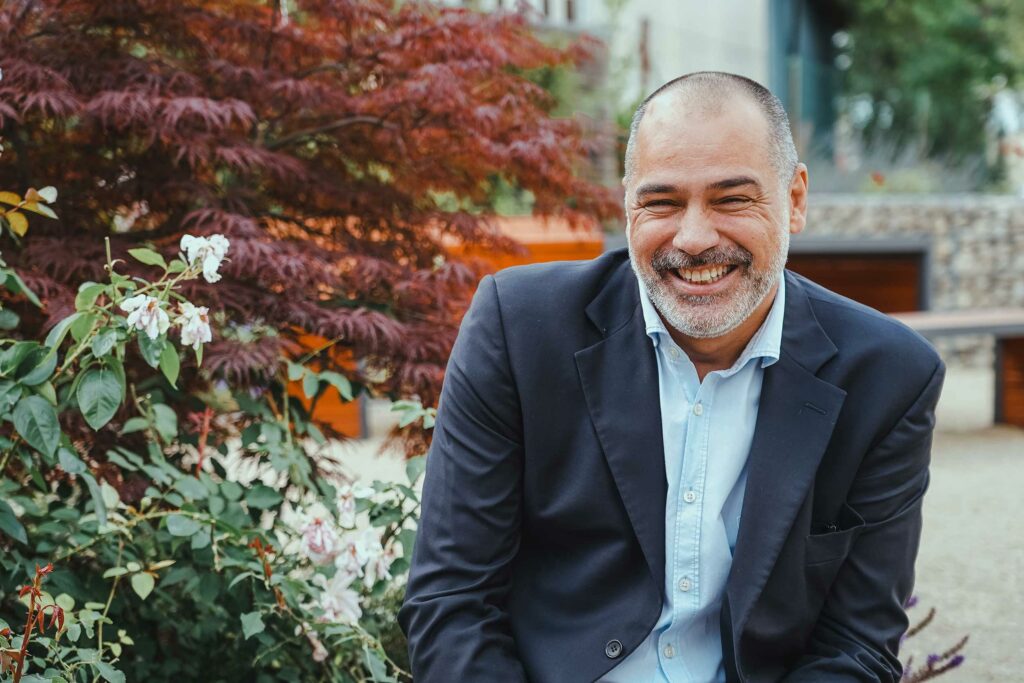 Born in the city in 1969
Ze spent a big deal of his youth in the south of the country and lives in the northern part of the east, in Beaufort, since 2012
Married and father of 3 children
He has a degree in engineering, made a national and international career in the financial sector, and is now the commercial director of a company providing financial services.
For Jean-Luc, Beaufort was love at first sight. This is why he quickly became involved in the local community: he joined the voluntary fire brigade, the choir and the theatre club.
He stood as a candidate for the municipal elections in 2017 and was directly elected to the council. He then became an alderman in 2019.
Political foresight is particularly important to Jean-Luc: we need to strengthen the future generations of Beaufort by improving the economic attractiveness and by further promoting our unique nature and historical heritage.